September News
Town Council Mayor
9/6/2018 10:22:38 AM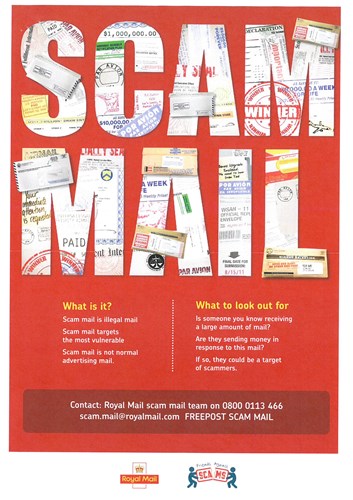 Community Asset Transfer - Groups
The Coalfield Regeneration Trust has arranged a CASC workshop in partnership with the WSA. This event is for community run sports clubs and associations who may have questions concerning their current legal structure, or who are looking to restructure and are seeking specialist knowledge to determine which structure best suits their current and future needs.  Its being held in Merthyr Tydfil on the evening of the 27th September.  To book a place and find more information click on this link  https://www.eventbrite.co.uk/e/legal-structures-for-sports-clubs-tickets-49177041856?aff=ebdssbdestsearch
Enabling Natural Resources and Well-Being in Wales 2019-2023 – Call for Grant Proposals
The Welsh Government is setting in place revised grant arrangements to support implementation of the Natural Resources Policy, making clearer links between Wales' natural resources and well-being. The scheme will be administered and managed by the Environment and Communities Division on behalf of wider policy interests and will focus on supporting cross-sector collaborative projects that will achieve a broad range of environmental, economic, social and cultural benefits. Supporting the delivery of Prosperity for All: the national strategy and the Natural Resources Policy, the scheme has 3 themes of action under which grant applications can be made:
Developing, regenerating and broadening access to sustainable green infrastructure
Improving the quality of the urban and rural built environment
Developing resilient ecological networks and nature based solutions
The grant is open to a wide range of organisations working in a collaborative way to deliver activity under the themes of action and will provide both revenue and capital funding to support delivery. Interested organisations are encouraged to explore potential collaborations and project ideas via our ENRaW Grant group on Yammer.
Please spread the word about the new grant and let your contacts know that to join the discussion on Yammerthey will need to email our mailbox: EnvironmentGrants@gov.wales via their business email and we can send them an invite to the online group.
Further information about the scheme, including the guidance and application form can be obtained from our website: Enabling Natural Resources and Well-Being in Wales 2019-2023.
The deadline for applications is 03 December 2018 with view to grant funding being made available from commencing early in the 2019-20 financial year.
War Memorial Restoration Project:
Tredegar Town Council are inviting businesses to submit a quotation for the restoration of the War Memorial which will include work such as repointing and regilding. Quotations are to be submitted by 12noon Monday 8th October 2018 and any interested parties can contact the Town Council offices for further information on the requirements. 
World Sepsis Day 2018
World Sepsis Day be held on 13th September 2018 with various events taking place all over the world to raise awareness.
What is sepsis?
Sepsis (also known as blood poisoning) is the immune system's overreaction to an infection or injury. Normally our immune system fights infection – but sometimes, for reasons we don't yet understand, it attacks our body's own organs and tissues. If not treated immediately, sepsis can result in organ failure and death. Yet with early diagnosis, it can be treated with antibiotics.
Symptoms
Sepsis can initially look like flu, gastroenteritis or a chest infection. There is no one sign, and symptoms present differently between adults and children.
How to spot sepsis in adults
Seek medical help urgently if you (or another adult) develop any of these signs:
Slurred speech or confusion
Extreme shivering or muscle pain
Passing no urine (in a day)
Severe breathlessness
It feels like you're going to die
Skin mottled or discoloured
How to spot sepsis in children
If your child is unwell with either a fever or very low temperature (or has had a fever in the last 24 hours), call 999 and just ask: could it be sepsis?
A child may have sepsis if he or she:
Is breathing very fast
Has a 'fit' or convulsion
Looks mottled, bluish, or pale
Has a rash that does not fade when you press it
Is very lethargic or difficult to wake
Feels abnormally cold to touch
A child under 5 may have sepsis if he or she:

Is not feeding
Is vomiting repeatedly
Has not passed urine for 12 hours
Further information available at Sepsis Trust
Notice of Conclusion of Audit
(Public Audit (Wales) Act 2004  Accounts and Audit (Wales) Regulations 2014)
For
Tredegar Town Council
Notice is hereby given that the audit for the year ended 31st March 2018 was completed on 21st August 2018 and the accounts are now available for inspection by local electors in accordance with Section 29 of the Public Audit (Wales) Act 2004.
The requisite information as defined by Section 11(4) of the Accounts and Audit (Wales) Regulations 2014 is available below this notice.
Annette Jones (Responsible Financial Officer)
6th September 2018
Annual Return Year Ended 31st March 2018