January News
Town Council Mayor
1/3/2019 11:20:44 AM
How can we use our links to Aneurin Bevan and the NHS to promote the area to visitors?
In the Culturenet Cymru poll of 2003 Aneurin Bevan was voted our top Welsh Hero. Nowadays, if you visit Tredegar, his home town, with its Medical Aid Society which inspired Bevan in the creation of the National Health Service in 1948, or Ebbw Vale and Rhymney in his constituency, what will you find to tell his story? What can be added to help people understand the man, and the history of the area that made this renowned politician? This will be explored at an open workshop on 31st January at Bedwellty House, Tredegar.
A team of tourism and heritage specialists are working with Blaenau Gwent County Borough Council, community and history groups to examine how visitors can be encouraged to explore the area that he represented in Parliament. They are looking at the sites that people can visit, the walks that they can follow, and will be exploring new development options and marketing approaches.
Have you got ideas that you'd like to share? Come along to Bedwellty House and be part of this drop in workshop between 3pm and 6pm on Thursday 31st January 2019. Have your say about what can be created, the stories that should be told, and how you feel that people can be encouraged to visit the area. All views welcome.
If you can't join the workshop then contact kim@kimcolebrook.com or 07852 210106 to arrange a 1 to 1 meeting.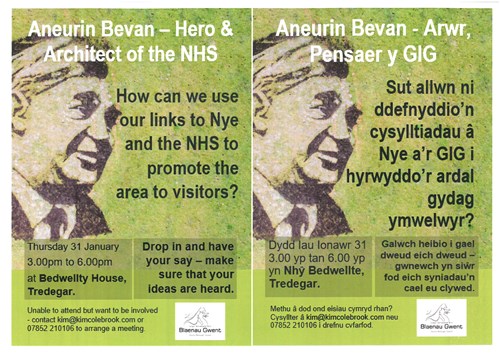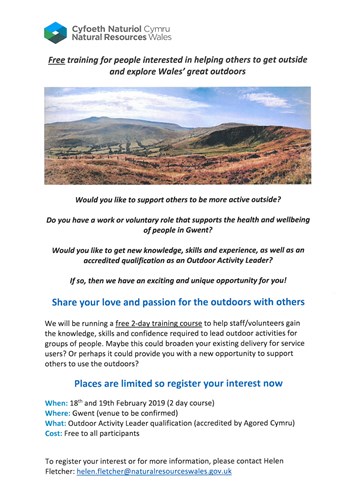 Smart Cymru Credit Union
Smart Cymru Credit Union would like to promote their services to the wider community and are looking to meet with community groups to deliver a quick talk about the services they offer such as Savings Accounts, Loans and Volunteering opportunities.  If any community group would like a representative to come along to meet the group and give a talk please contact Laura Brosnan-James on laura@smartmoneycymru.co.uk or Tel: 02920 883751.
Scope: Equailty for disabled people
Scope will be undertaking house to house collections in Tredegar during the following periods:
1sr April 2019 to 21st April 2019 
6th April 2020 to 26th April 2020