February News
Town Council Mayor
2/6/2019 11:24:34 AM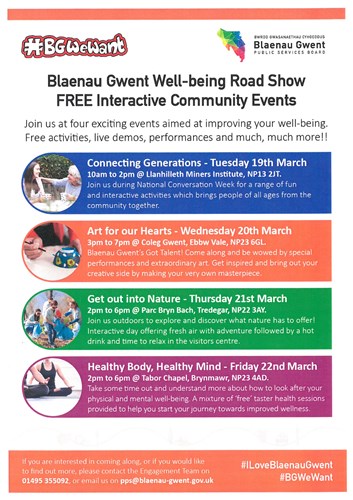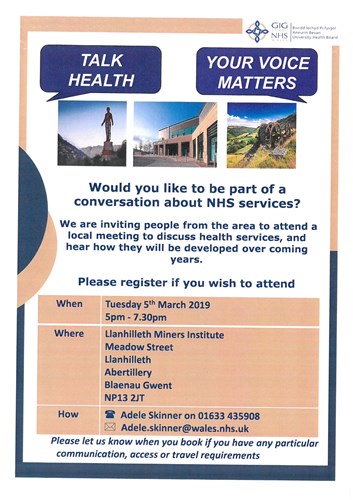 Blaenau Gwent County Borough Council:  Period Poverty questionnaire
Blaenau Gwent County Borough Council are seeking a wide range of responses to help them plan how to deliver Period Equity in the borough. There is also a short video Clip from the Deputy Youth Mayor on Blaenau Gwent County Borough Council's Facebook page to support this questionnaire.
Please find attached the link to the Period Poverty questionnaire.
 https://www.snapsurveys.com/wh/s.asp?k=154901626448
Welsh Government Consultation on Improving Public Transport
They want your views on how to improve:
local bus services

licensing of taxis and private hire vehicles.
Please click on this link, Improving Public Transport, and give your views for the community.
Welsh Assembly Consultation on Allotments
The Climate Change, Environment and Rural Affairs Committee is carrying out an inquiry into allotments. The terms of reference for the inquiry are listed below. Please feel free to address any other issues in your response:

Our predecessor committee published its report on allotment provision in Wales in 2010. Nine years on, we would like to revisit this work to see how much progress has been made and whether the Welsh Government's approach to allotments and community growing is appropriate to meet the challenges of the future.
As part of our ongoing Rethinking Food Inquiry, we would like your views on:
The Welsh Government's strategic approach;
The approach taken by local authorities across Wales; and
How we can maximise the health, community and environmental benefits of allotments and community growing.



Please tell us what you think about these issues by emailing us at SeneddCCERA@assembly.wales. We ask that all contributions reach us by Friday 1 March 2019 . After this date, the Committee will consider the responses and decide how to take the inquiry forward.
Voice of the Valleys is every Friday starting 8th February 2019 at Tredegar Rugby Club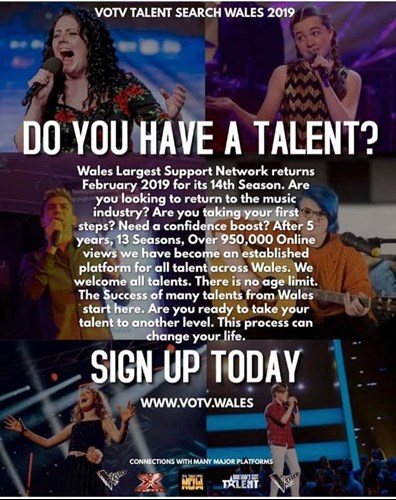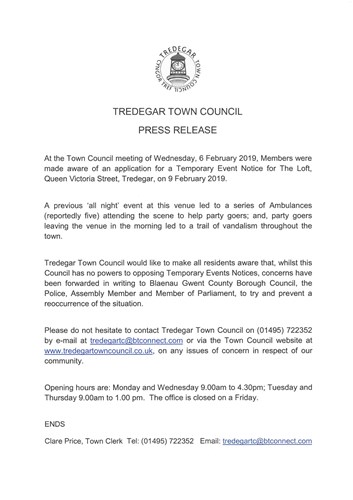 Join the Great British Spring Clean
22nd March - 23rd April 2019
Keep Britain Tidy as launched their most ambitious campaign yet. They want to inspire 500,000 people to join forces to clear litter, including single-use plastic, from our streets, parks and beaches, recycling as much as possible.
Help them make history and make the Great British Spring Clean 2019 the country's biggest ever mass-action environmental campaign.
It's time to add your clean-ups to the map and help spread the word, as we prepare to stand together and declare that litter pollution – that degrades the beauty of our environment and threatens to harm wildlife – is not acceptable.